I was pleased to host Hon. Grace Mary Mugasa, the State Minister for Public Service, at Next Media Park. Her warmth and appreciation towards NBS TV and its impact on Uganda, particularly her beloved Bunyoro region, left us humbled and grateful.
The privilege to serve and make a positive difference in our society is something we cherish wholeheartedly.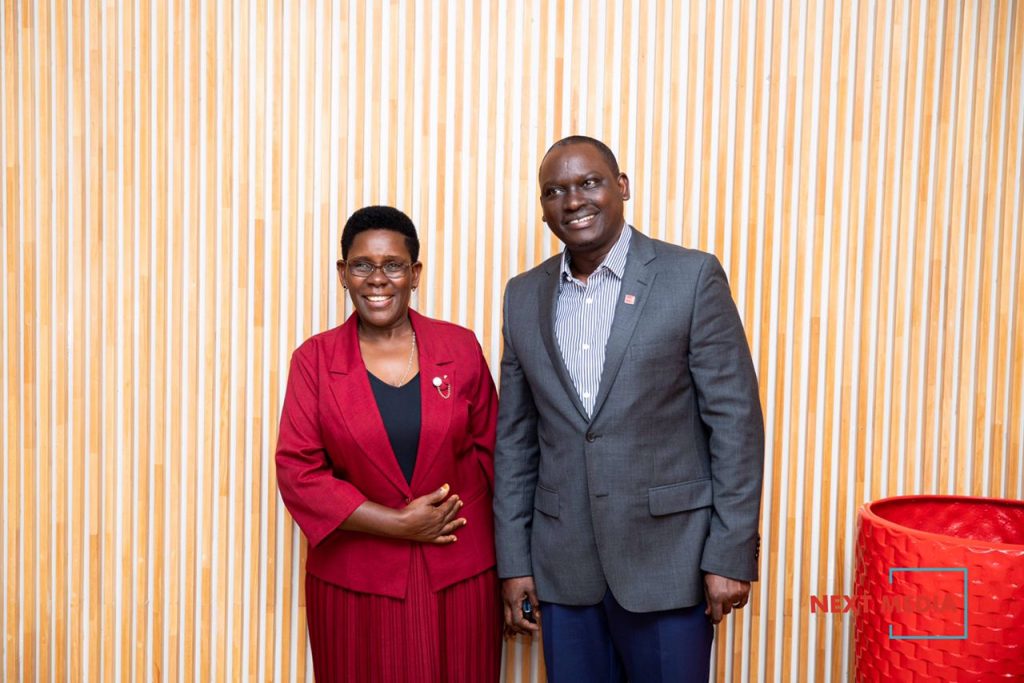 Her kind words resonated deeply within our team. It was evident that she recognized and acknowledged the significant role NBS TV plays in shaping public discourse, providing informative content, and contributing to the development of Uganda.
At Next Media, we strive to be more than just a media platform. We aim to be a catalyst for positive change, empowering and enlightening our viewers through responsible journalism, engaging discussions, and impactful initiatives.
As we move forward, we remain dedicated to our mission of informing to transform, and making a meaningful difference in society.