We recently came together to mark the End of the Quarter. On this significant occasion, we collectively reflect on our journey towards excellence while embracing and honoring our cherished motherland, Uganda. The spirit of patriotism and gratitude filled the air as we gathered to celebrate Uganda's 61st year of independence.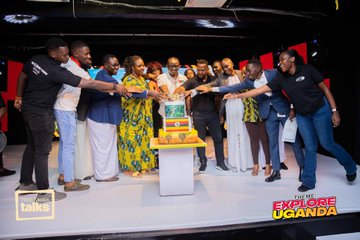 The theme for this gathering was #ExploreUganda, a fundamental pillar that resonates deeply within the heart of Next Media. We are passionate advocates for exploring the rich tapestry of our nation, and this theme reflects our commitment to showcasing Uganda's beauty and potential.
Our team members came together adorned in traditional attire, embodying the very essence of Ugandan culture. This cultural pride was a source of immense pride and joy for us all, highlighting the spirit of unity and love for our nation that drives us at Next Media.
This event was a reminder of our incredible journey and the remarkable strides we continue to make. As we move forward, let us carry this sense of pride, unity, and commitment to our mission, for together we can achieve great things.