Today marks the kickoff of the ICT National Job Fair 2023, an event Next Media wholeheartedly supports. Given the unique demographics of Uganda, we deeply understand the importance of this initiative.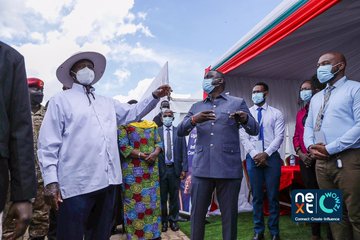 Did you know that merely 3.7% of our population, less than 2 million people, are above 60? This astounding statistic highlights the youthful vigor of Uganda, with over 85% of our 46 million citizens being below 40 years old, accounting for about 40 million individuals. However, this dynamic and educated youth population is grappling with the challenge of unemployment.
In honor of #NBSAt15, we have committed to a bold vision: creating 1.5 million jobs over the next two years through our Connect Create Influence campaign and introducing #NextWowzi, a groundbreaking marketplace designed for influencers to discover digital job opportunities and forge sustainable livelihoods.
Let's come together to celebrate our achievements and, more importantly, to empower our exceptionally talented youth. We invite you to join us in wholeheartedly supporting #ICTJobFair2023 and to be an integral part of the movement that unlocks the immense potential of Uganda's young minds. Together, we can bring about lasting change!