Welcome to Uganda, Mr. Rashed Abdulkarim, and the esteemed UAE delegation! We are delighted to have you all visiting our Next Media Park, courtesy of our Ambassador to the UAE, Hon Kibedi.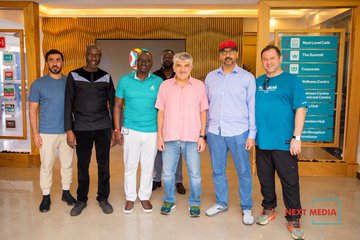 It was an incredible honor to engage in a productive discussion to promote bilateral relations between Uganda and the Gulf region and foster economic growth and development in both nations. With great anticipation, we look forward to leveraging this collaboration to promote Uganda's tourism potential to the Gulf States via the UAE.
Exciting times lie ahead as we forge stronger ties and explore mutual opportunities. Let's embark on this journey towards a successful partnership!