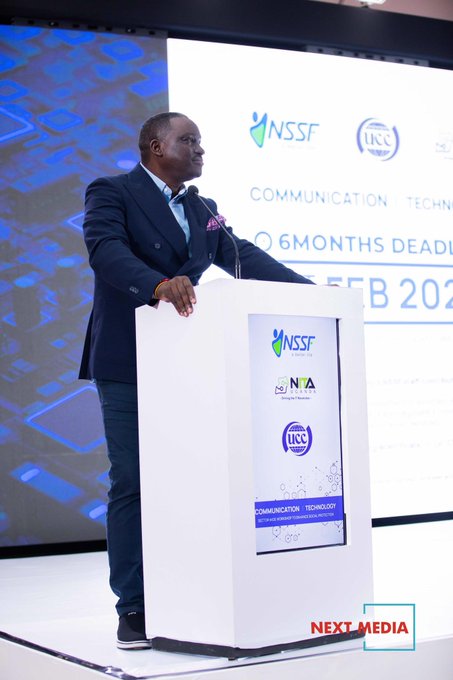 I was honored to share my experience at the NSSF Compliance sector-wide workshop, an event aimed at ensuring social protection for all Ugandans, specifically focusing on professionals within the media and journalism industry.
Our most precious asset in media is our human capital—the talented and dedicated individuals who drive our organization forward. We understand the importance of valuing and safeguarding our workforce. Their well-being is our priority, and their future is of paramount concern.
As the Chairman of the National Association of Broadcasters Uganda, I support the synergies initiated by our regulator, the Uganda Communications Commission, and the National Social Security Fund (NSSF). These collaborations are vital steps toward ensuring a secure and prosperous future for our employees.
As we envision job creation through innovative ventures like Next Wowzi, we anticipate generating up to 1.5 million jobs, all of whom qualify for NSSF voluntary membership. Through this, we can collectively contribute to the prosperity and security of our nation's workforce.
I urge all association members to embrace and comply with the NSSF guidelines. By doing so, we not only adhere to legal obligations but also show our commitment to the welfare of our teams.
Through compliance, we enable our devoted staff to have a dignified retirement after investing their time, talent, and effort into building the robust platforms that define our industry.