Every quarter, we take a moment for reflection and planning during our #NextMediaTalks sessions. This time, we've embraced a cause close to our hearts – blood donation.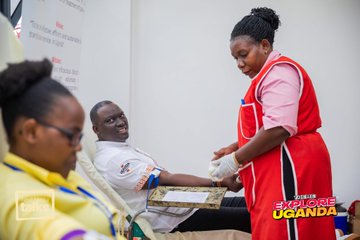 Blood donation is a noble act that saves lives and impacts communities profoundly. It's essential to recognize that blood, a life-saving resource, cannot be manufactured in a factory. A single donation can be a lifesaver for someone in need.
I am honored to share that a previous blood donation of mine helped an accident victim at Naguru Hospital. This experience reinforces my belief in the importance of contributing to the well-being of others.
Let's unite and extend our support by donating blood. Together, we can truly make a difference in the lives of those who need it most.