Today, I take a moment to reflect on this morning's engagement that filled me with immense gratitude and renewed confidence in the remarkable team I lead at Next Media. I hold a quarterly engagement with the various categories of Transformers (this is the name of our staff, derived from our Mission Tagline – We Inform to Transform – meaning they are the people charged with fulfilling our Promise), and today's was an enlightening experience that left a lasting impact on me. I am elated to share the highlights of this transformative event and the significance it holds for our collective journey.
A Platform for Open Communication:
One of the core pillars of our success at Next Media is fostering open communication among the Transformers. During the engagement, I was humbled by the willingness of our team to share their insights, concerns, and ideas. The atmosphere was vibrant, filled with meaningful discussions and constructive debates. It reaffirmed my belief that every individual's voice matters and can contribute to our growth as an organization.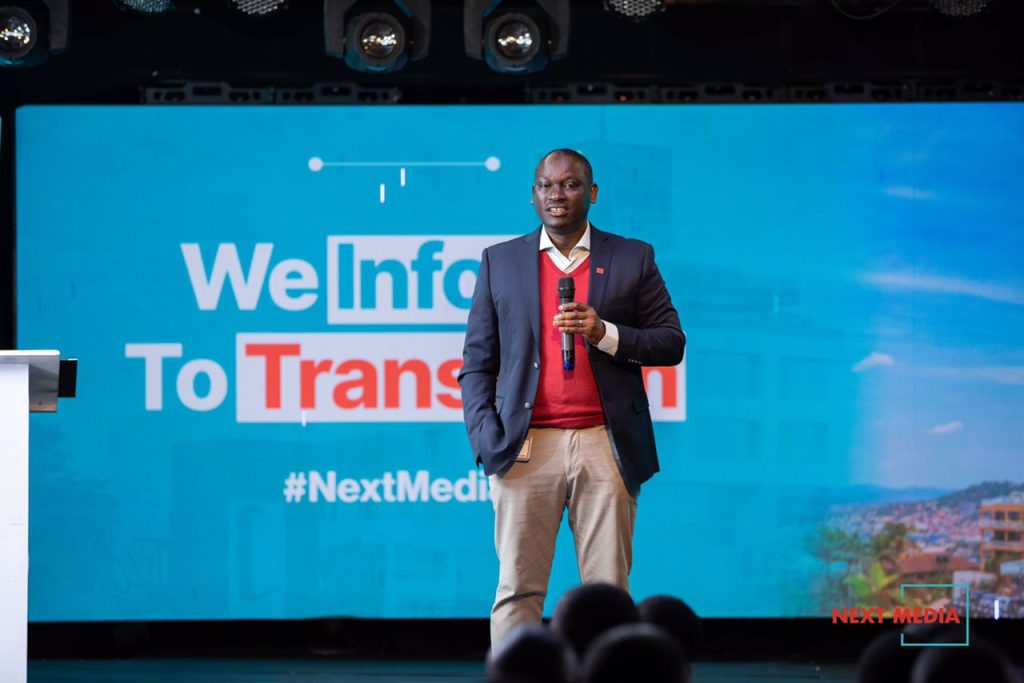 Empowerment for Success:
Empowerment lies at the heart of our leadership philosophy, and this engagement served as a powerful reminder of its impact. As I shared our progress reports on our strategic initiatives such as 'Taasa Obutonde' and 'Beera Steady – Better' among other pertinent issues, I witnessed the spark of inspiration ignite within the Transformers. It was evident that they felt empowered to take ownership of their roles, contribute to our collective goals, and drive our mission forward. Witnessing this level of dedication and enthusiasm reaffirmed my faith in the incredible talent that drives Next Media.
Building Stronger Connections:
Beyond the insightful discussions and empowering moments, this engagement provided an opportunity to build stronger connections among the Transformers. We celebrated our accomplishments, acknowledged the challenges we faced, and recognized the importance of collaboration and unity. The bonds that were forged during this engagement will undoubtedly strengthen our resolve to overcome obstacles together and propel Next Media to greater heights.
Commitment to Excellence:
As we move forward, I am reminded of our steadfast commitment to excellence. Our engagement served as a reminder that we must continuously strive to deliver the highest quality content and services to our stakeholders across all our platforms. I am confident that the valuable insights shared during this event will guide us in better serving our audience and exceeding the expectations of our valued partners.
Over and above, I am immensely grateful for the insightful and productive engagement we had with our exceptional team. This experience has reinforced my belief in the collective power of a dedicated human resource. We are now even better positioned to serve our stakeholders and provide them with the exceptional experiences they deserve.
I am excited about the future and the possibilities that lie ahead. Together with the Transformers, we shall continue to elevate Next Media's prominence and impact in the media landscape.
Thank you, dear reader, for your continued support and trust in Next Media.