I had the privilege today to welcome Dr. Joyce Ngoh, the USAGM VOA Africa Director, for a productive courtesy visit to Next Media. It's always inspiring to connect with professionals who share our passion for impactful storytelling and reliable news dissemination.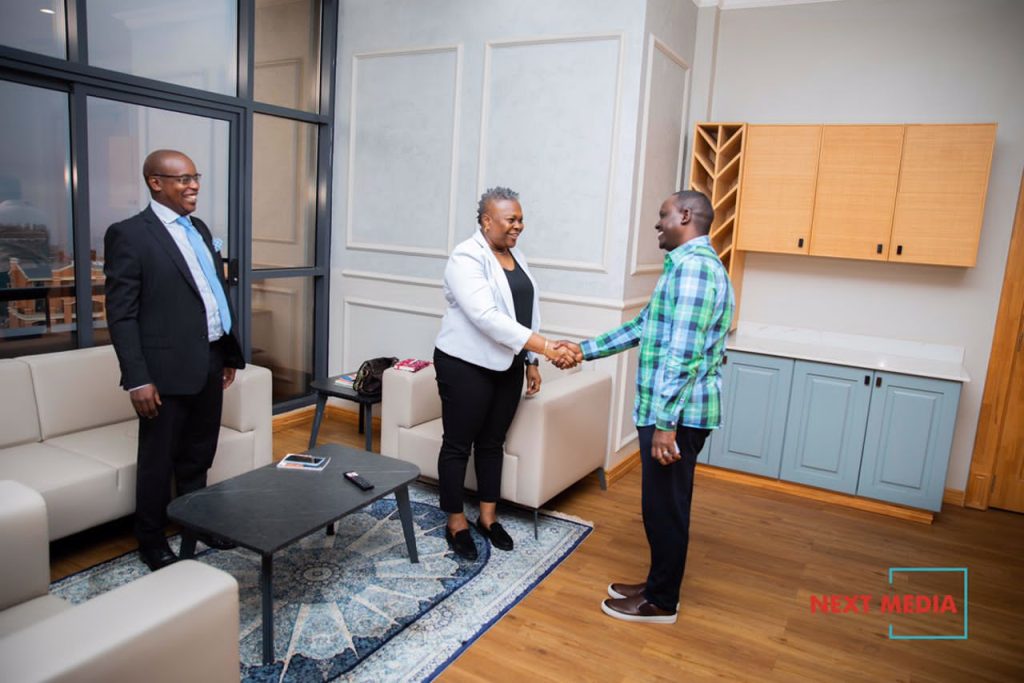 At Next Media, we take pride in our standing partnership with VOA Africa. Our collaboration goes beyond just content sharing – it's a dynamic exchange that enhances the quality of news and information reaching our audiences. From the engaging "Africa 54" to thought-provoking discussions on "Straight Talk," our shared shows reflect our commitment to bringing diverse perspectives to the forefront.
One of the cornerstones of our partnership is the continuous training and development of our journalists and top management. This ensures that we stay at the forefront of journalism excellence, embracing new practices and technologies to better serve our viewers.
I extend my gratitude to Dr. Joyce Ngoh and the entire USAGM VOA Africa team for their unwavering support. Together, we are not only shaping the media landscape but also fostering a better-informed society.