As the National Association of Broadcasters, we have written a letter to the Inspector General of Police, Martin Okoth Ochola, expressing our dissatisfaction with the continuous assault and brutal attacks on journalists by security forces in #Uganda.
Additionally, we have sought a meeting with the Ministry of Internal
Honorable Kahinda Otafiire and all relevant parties, especially the IGP, to discuss the matter and explore possible solutions to ensure the safety and security of media personnel in Uganda.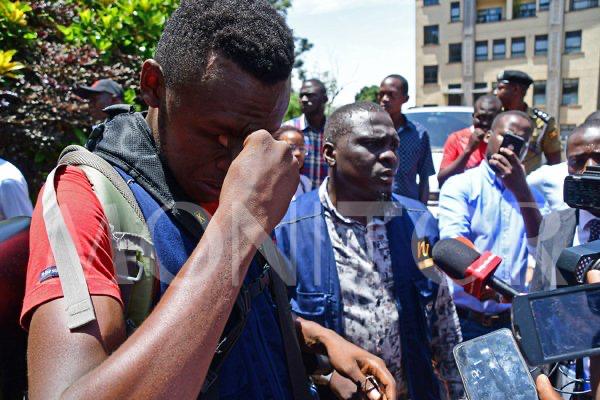 Despite our previous efforts to address this issue, the attacks have continued. We engaged the head of security forces and organized a goodwill football match, but our journalists continue to be subjected to attacks.
Yesterday, our journalists were once again assaulted while on duty, causing us great concern and disappointment. We request that the officers responsible for these attacks be held accountable, and that those who beat up our journalists be brought to justice.
Media plays a critical role in promoting democracy and ensuring citizens are informed. It's essential to safeguard the rights of journalists and protect them from harm while on duty. We urge the IGP to take necessary measures to ensure Ugandan journalists' safety and security.
We believe it's the IGP's duty to ensure security forces respect the rights of media personnel and that those who violate these rights are held accountable. Let's take the necessary measures to protect journalists and bring those responsible for attacks to justice.