Today, I had the pleasure of hosting Eng. John Nasasira, the visionary proprietor of 97.8 Kazo FM, as they officially joined the United Media Uganda alliance. This marks another milestone in our journey towards fostering meaningful communication and bridging gaps across Uganda.

The United Media Uganda alliance is a collaborative endeavor that brings together over 100 leading TV, radio, and online platforms from diverse regions and demographics nationwide. Our united front enables effective communication and information dissemination, positively impacting communities and stakeholders alike.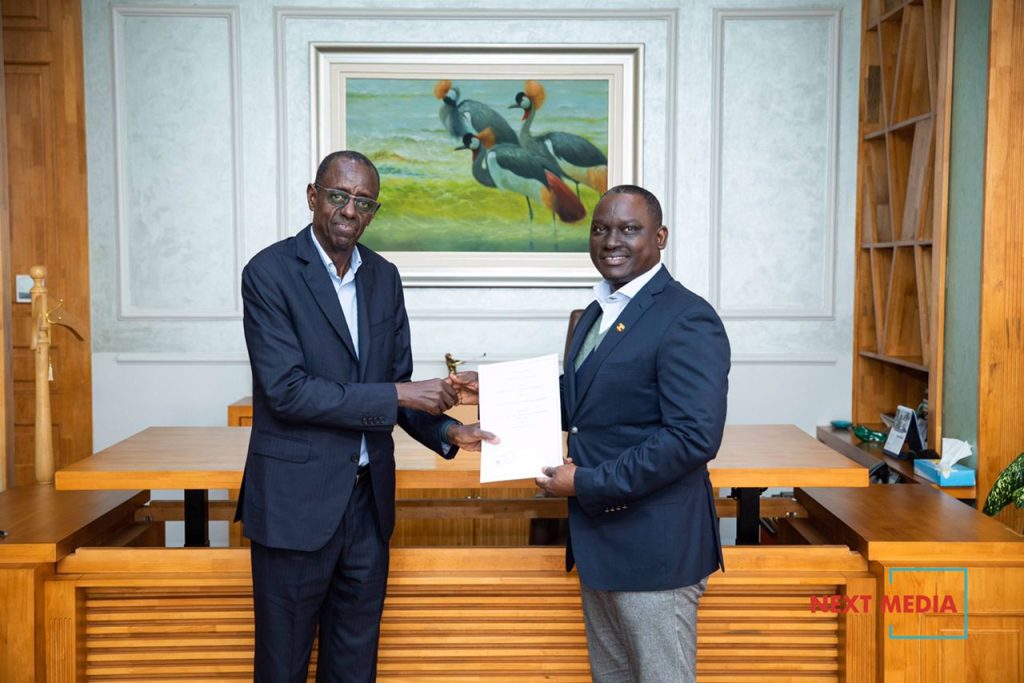 With the inclusion of Kazo FM in our alliance, we are proud to extend our coverage to Kazo District and its neighboring regions, including Kyegegwa, Ibanda, Kiruhura, Kamwenge, and Sembabule districts. This expansion enhances connectivity and creates immense value for those interested in engaging with these vibrant communities.

At United Media Uganda, communication is the lifeline of progress. Our alliance strives to empower every voice, ensuring that information reaches even the most remote corners of our beautiful nation. By joining Kazo FM and other esteemed media partners, we strengthen our ability to amplify important stories, highlight local achievements, and address challenges different regions face.
But our journey does not end here. The United Media Uganda alliance is committed to continuous growth and evolution. We eagerly anticipate welcoming more media partners on board, as we firmly believe that collaboration and solidarity are the keys to unlocking the full potential of Uganda's media landscape.

Our mission remains clear—to serve as a conduit for authentic, relevant, and inclusive communication that fosters understanding and drives progress. By working together, we can bridge gaps, break barriers, and build a brighter future for Uganda and its people.
So, to all the media organizations, content creators, and storytellers, we invite you to join hands with United Media Uganda. Let's continue to shape the narrative, empower the unheard, and drive transformational change across our beloved nation.